What are the unique features of the floor standing lcd advertising player?
---
The floor standing LCD advertising player offers a range of unique features that make it an ideal choice for businesses looking to enhance their advertising efforts.
Why Choose the Floor Standing LCD Advertising Player?
The floor standing LCD advertising player is a cutting-edge digital signage solution that offers several unique features. Designed specifically for advertising and marketing purposes, it provides businesses with a dynamic and engaging way to promote their products and services. With its sleek design and advanced functionality, the floor standing LCD advertising player stands out from traditional advertising methods.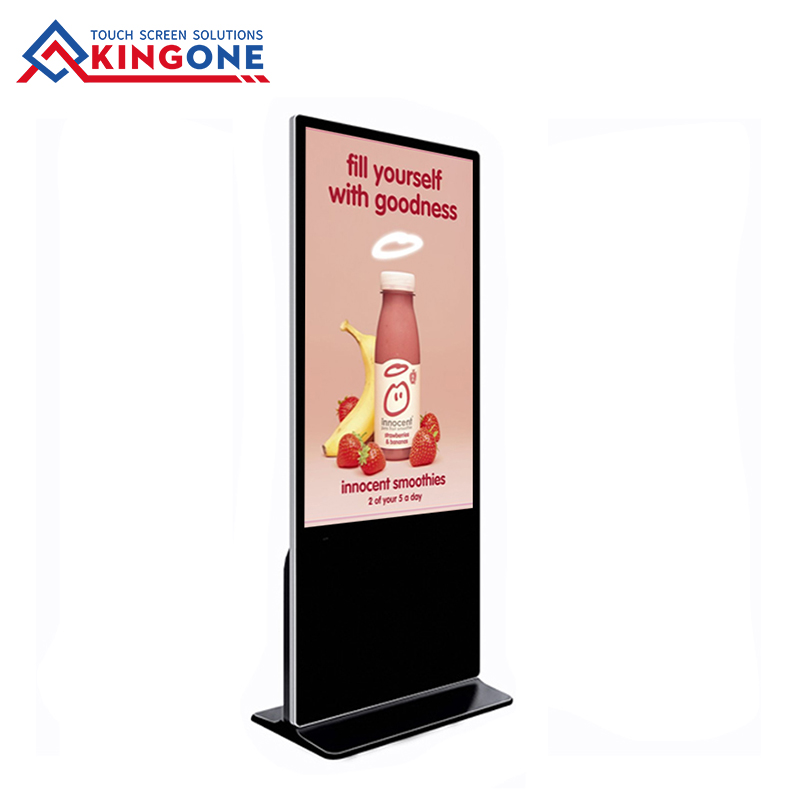 1. High-Quality Display
One of the key features of the floor standing LCD advertising player is its high-quality display. Equipped with an LCD screen, it delivers vibrant and clear images and videos, ensuring that your advertising content is visually appealing and eye-catching. The player supports high-definition resolution, allowing for detailed and lifelike visuals that capture the attention of potential customers.
2. Interactive Touchscreen
An interactive touchscreen is another unique feature of the floor standing LCD advertising player. With this functionality, customers can engage with your advertising content by directly interacting with the screen. Whether it's browsing through product catalogs, accessing additional information, or even making a purchase, the interactive touchscreen enhances the user experience and increases customer engagement.
3. Versatility and Flexibility
The floor standing LCD advertising player offers versatility and flexibility in terms of content creation and management. It supports various media formats, including images, videos, and HTML5, allowing businesses to create captivating and interactive advertisements. Moreover, the player can be easily updated and controlled remotely, enabling you to change and manage the content seamlessly without the need for physical intervention.
4. Robust Build and Stability
When it comes to durability and stability, the floor standing LCD advertising player excels. It is built with high-quality materials that ensure its longevity even in high-traffic environments. Additionally, the player is designed to stand firmly and securely, reducing the risk of accidents or toppling over. Its robust build ensures that it can withstand daily usage without compromising on performance.